Edited: 2/7/20 4:19 AM

Member Since:
12/7/18
Posts:
2227
With Reyes vs Jones looming, and Reyes having the oppurtunity to change the landscape of MMA for the better, with many already saying it would be 1 of the greatest wins ever, I thought about the concept of this thread. What better time to talk about the greatest wins ever up to this point. Let's look at some of the most significant wins in MMA history so far.
1. Conor defeating a 10 year undefeated Aldo in 12 seconds, becoming the 1st to ever beat Aldo in the UFC, with 1 of the greatest counter punches ever heard around the world. "OH...MY...GOSH...He slept him with the first punch he threw!!!!"
https://media3.giphy.com/media/l2JJF43VQ2OTwwcOk/giphy.gif
2. Nunes ending Cyborg's 10 year run in 40 something seconds, leaving her face first on the canvas. Something you never wouldve expected. It was a shocking sight.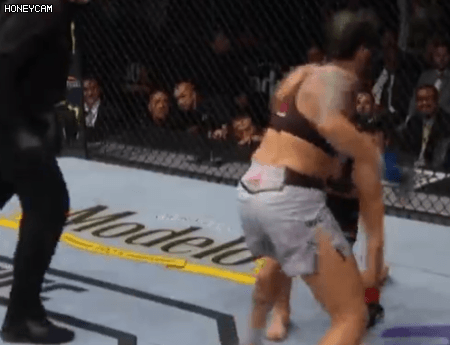 3. Shogun ending the Machida era and becoming the first to not only beat Machida, but with the win he layed down the blueprint on Machida for everyone else after him. Its probably the greatest win in LHW division history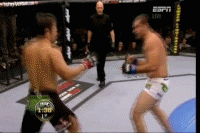 4. Cejudo beats Mini-Mouse out of the UFC. Not only did Cejudo decisively beat and end who many media were hailing as the p4p#1, Cejudo ended his title defense run, and became the first to ever beat Mini-Mouse at 126  
5. Werdum becoming the first to ever legitimately beat Fedor. It might have been an anticlimactic win with just a flop and a submission. And many people had been saying Fedor was already starting to decline prior to that point. But none the less it was the first time Fedor had been beaten in quite some time. It's probably the greatest win in HW division history 
6. Weidman shattering the myth of Anderson Silva with 1 of the most brutal KOs you will ever see, becoming the 1st to ever beat Anderson in the UFC.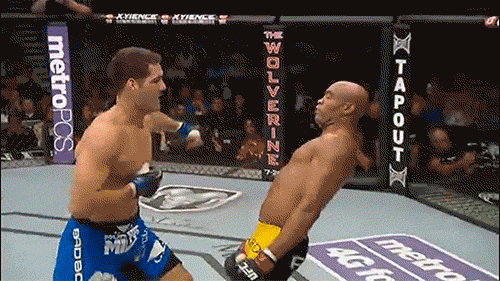 Reyes vs Jones could not have been written any better with many calling Reyes vs Jones the LHW version of Weidman vs Anderson. How do you think Reyes's win over Jones will look like, and how will it compare to the rest?